Open Position at Spacemaker
Security Engineer
AWS
Artificial Intelligence
{}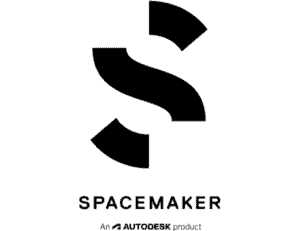 Spacemaker a cloud based AI software, empowering teams to collaborate, analyze and and design real estate sites. It is a technology company founded on the belief that there is a better way to design cities, and a vision that this needs to happen as the population of the world grows to new highs. The construction industry is struggling to adapt – It is one of the world's largest industries and yet one of the least digitized. Productivity has been falling since the 1950s. Spacemaker is determined to play a vital role in this industry's needed transformation. By dramatically improving decision support and collaboration in real estate development, we aim to help build sustainable and better cities to live in.
Position Overview
We are looking for a Senior Security Engineer that will help our engineers build a culture to enable us to enhance the security capabilities of our products. You will actively collaborate with team members and other stakeholders in our organization to help us level up on security. In addition, you will spend significant time shipping features in one of our product teams.
Mission
According to the UN, more than 90% of future population growth will occur in cities. We need to find ways to maximize the potential of building sites to keep up with this development. At Autodesk, we are developing software to find the best and most sustainable ways to unlock that potential considering living quality, the environment, and project profitability.
We are well underway in reaching our goals with Spacemaker, and the enormous customer base and the wealth of resources that Autodesk provides will speed up our growth. We now aim to take our product globally and become the leading tool for early-stage design. To learn more about our journey and the way forward, take a look at our blog.
Role
As a Senior Security Engineer, you will enable our product teams to deliver secure functionalities to our core products. You will ensure that we have the right amount of focus and level of security across our product teams. You will train and promote security practices to the product teams and actively develop a culture of building secure systems.
We strongly believe in servant leadership, team accountability, and autonomy. You will be responsible for sharing and facilitating security practices, but each team is fully responsible for securing its services.
At Autodesk, we're building a diverse workplace and an inclusive culture to give more people the chance to imagine, design, and make a better world. Autodesk is proud to be an equal opportunity employer and considers all qualified applicants for employment without regard to race, color, religion, age, sex, sexual orientation, gender, gender identity, national origin, disability, veteran status or any other legally protected characteristic. We also consider for employment all qualified applicants regardless of criminal histories, consistent with applicable law.
Responsibilities
Working as a part of our product teams 
Your main responsibility will be fostering a security culture in our autonomous teams. However, in your daily work, you will spend time directly in one of our product teams, where you will create features together with our great engineers. These problems will require you to participate both in product and software development. How you balance these responsibilities will be up to you to decide. We want all our specialists to have strong relations with our software and machine-learning engineers and a good understanding of what makes them successful. We also see great strengths in allowing you as an individual to define how you are most successful.
To learn more about what we believe great engineering is, take a look at our tech core beliefs and product core beliefs.
Building a culture for security 
You will help train and advocate for widespread security practices that ensure our product teams build secure systems. To achieve this, you need the ability to do research, adapt to new knowledge, and communicate good practices. Having the ability to manage a change in an organization is also a desired qualification. Having a good understanding of relevant security standards (SOC2, ISO27001) would be beneficial, but is not required. You will be responsible for fostering a culture where threat modeling and secure code reviews are common practices, and actively seek tooling that efficiently assists in following these practices.
Testing and incident management 
You will facilitate the work, ensuring that we follow up on results from external security tests. You should be able to contribute with forensics during incident investigations and should proactively educate the organization so that relevant data is available to run successful incident handling.
Team and Organization 
As a step toward achieving our mission, we have built a fundamentally agile organization, enabling teams to innovate autonomously at speed while staying aligned to create a cohesive offering.
Our cross-functional teams, with software and machine learning engineers working closely with product management and design. Our engineers work on everything from complex 3D drawing on the web to building ML-based real-time analyses.
We are part of a newly created product group called Unified Design in the AEC Collection of Autodesk. We consist of the recently acquired startup Spacemaker and the Autodesk product FormIt.
Do you want to know more about the position or submit an application? Apply in the form below 👇 or directly to Martin Bø Kristiansen.
Martin Bø Kristiansen

Growth Consultant at Spacemaker