Repository Manager
3D Artist
{}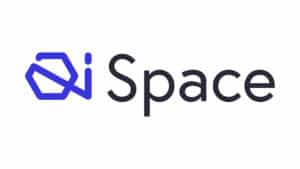 Position: Repository Manager/ 3D Artist
Location: Oslo
Join the digital revolution of housing
Qispace is a new state of the art technology for 3D visualization of  apartment projects. We are probably the only company in the world that automatically visualizes all the apartments in a building and generates its views. QI has ambitions for rapid international growth and is in dialogue with developers from the US to Japan. Therefore we need more talent our team and are now looking for a Repository Manager/ 3D Artist!
Qi Holding AS is an Oslo-based technology company that has developed a SaaS platform from scratch. A platform is being created around this, as well as a number of practical solutions for the housing industry at all levels, from housing developer to buyer. Our SaaS is currently used by the housing association BOB BBL (Bergen og Omegn Boligbyggerlag) on, among other things, the project Alumen, check it out on www.qispace.com/alumen.
Our new Repository manager/ 3D artist will
Be responsible for populating and maintaining QiSpace's repository with photo-realistic PBR assets both for interior and exterior
Coordination and QA on assets that are outsourced to Ukraine
Who are we looking for?
Must be experienced with 3D asset creation pipelines (modellering, uv unwrapping, texturering, texture baking, exporting, etc.)
Generally structured and organized in regards to naming conventions, parenting hierarchy, etc.
An interest for interior and visualization is a plus
Technologies we have used in our projects: C #, .NET, MSSQL, MongoDB, couchbase, jQuery, REST API, .NET Core, DevOps, Node JS, Swift, Ionic, NVelocity, Git
Qi offers 
Opportunity to work with product development and shape the way forward.
Unpretentious and pleasant working environment
Competitive wages
Insurance and pension scheme
5 weeks paid holiday
Interested?
Apply by signing up to Talented👇