Senior Software Engineer at Wilhelmsen
Fullstack
Python
C#
TypeScript
JavaScript
{}

Position: Senior Software Engineer
Location: Oslo, Lysaker / Hybrid
The maritime industry is at the cusp of digital transformation, and we at Wilhelmsen are here to shape the future. We are committed to shaping the maritime industry through our market leading products and services. We seek to pursue new opportunities in renewables, zero-emission shipping, and marine digitalization. We take innovation, sustainability, and unparalleled customer experiences one step further.
Through edge computing on vessels, autonomous ships, vessel performance management and onboard software for day-to-day ship management, we're going after the vast opportunities in this otherwise traditional sector. We have software deployed and actively used on a third of the world's merchant fleet, and we're not stopping there.
The opportunity
In Wilhelmsen you will work with new or established products, depending on your preference, giving you flexibility to rewrite current applications or create new ones. You will be a central decision maker, but we'll give you all the tools and a team needed to realize your vision.
"There are very few pure IT-problems here and I absolutely love broadening my horizon by learning about anything from engines and water chemistry to creating software together with domain experts. This means that I am not only the guy who writes the code, I'm a part of the team that builds the solution to a complex problem, improving not only my skills as a developer but also growing as a professional in general."  
– Kristoffer Møgster Berge, Lead Software Engineer in Wilhelmsen
 
Read more about our digital journey here.
What we are looking for
We are looking for a tech lead that will play an instrumental part in shaping the Engineering & Technology team. You'll shape your workday, working hybrid with a dedicated team of developers and product owners that own a product end-to-end. 
A champion of experimentation and failing –

testing out new technologies, techniques or ways of using what you already know in new ways because we put learning above efficiency
Someone who is proficient in at least one of the following languages: JavaScript/TypeScript, python, C# (if you have other languages, you can use them as well, the right tool for the job gets the job done)
A person that is willing to learn both what is new and what is old
Characters that see past hypes, maybe SSR is good enough for a given use-case or PWA and AMP is just another complexity layer punishing you later?

 
What we offer
A central role in a company that is shaping the maritime industry

 

Competitive salary and an attractive pension plan

 

Flexible working hours and location, working in a young and self-driven team

Global travels, port visits and vessel sailing opportunities (we have presence in more countries than the Norwegian Ministry of Foreign Affairs)

 

Company cabins in both winter and summer locations

 

Our very own sports organization for employees, WIL, with activities such as kayaking, squash, football, yoga and much more (pub-crawls and skiing-trips)

 

Gym and indoor court in the basement of the offices (football every Friday at lunch)

 

Perks like a paid mobile subscription and health insurance

 
Interested?
Apply in the form below 👇 or directly to Thea Freeman
if you want to know more about the position or submit an application.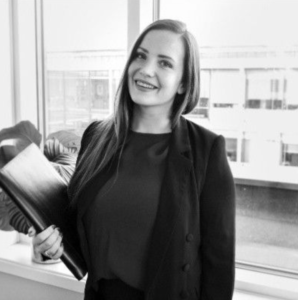 Thea Freeman
Senior Growth Consultant at Wilhelmsen
+47 413 21 544
thea.freeman@talented.no