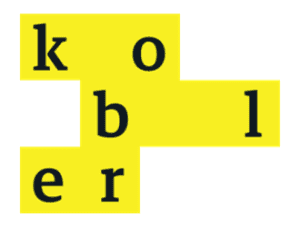 Position: User Experience Designer
Location: Oslo
Do you want to design a privacy first marketing platform?
Does the thought of companies harvesting and selling your data make you angry? Help us bring back privacy online by giving advertisers an alternative! Kobler is preparing to establish itself in the European market, and we are looking for an exceptional UX designer to help us shape our products for that purpose.
Here at Kobler we have built a unique product where advertisers can deliver relevant ads without using personal data at all. Whenever an online newspaper article is read there is a real time auction where the winner gets to display their ads. Most of the participants in these auctions bid based on your personal data. Our platform instead contextually couples ads to the article – if you're reading an article about the best local takeout restaurants, we might place an ad from Foodora. This lets us place relevant ads without tracking of any kind.
About Kobler
Kobler has since our start in 2017 grown rapidly and we have more than 30 employees with offices in Oslo and Stockholm. We have developed our own, in-house contextual ad platform, ready to take on the established actors in the market, such as Google and Facebook. Since launching our platform in 2019 we've proven that contextual advertising works, and we're now preparing to scale into new European markets.
Your role
You will be joining the team responsible for developing and maintaining all the customer touch points within Kobler.
We strive to be a 100% self-served platform, and that requires an intuitive and interactive web application interface, and the bells and whistles that come with it, such as automated user follow-up, customer communication, real-time feedback, and more.
Your work
We are seeking a self-driven, experienced UX designer that is looking for a new challenge.
Specifically you will be working on:
Conducting user research and data analysis on how our users use our products
Designing and optimising the user experience of all of Kobler's customer touch points
Streamlining all of Kobler's products into a seamless and efficient user experience
Qualifications
Professional experience as a UX designer
Experience in designing mockups and interfaces
Ability to explain design ideas and concepts to developers and product owners
Ability to conduct research and testing, and make data-informed decisions
Experience with Sketch, Figma, Adobe XD, or similar software
It is a plus (but not required) if you have experience with:
HTML/CSS/JS
Jira/Confluence
Agile software development methodologies
Personal qualities and skills
We are looking for a motivated and solution oriented person who loves to find elegant and scalable solutions to a growing business.
You are empathetic and a team player, who is not afraid to argue your point of view, but who is also willing to learn from others.
Company language is English, so excellent English communication skills are required.
Interested?
Apply by joining Talented👇