Fullstack developer
Kotlin
Java
Node.js
Typescript
{}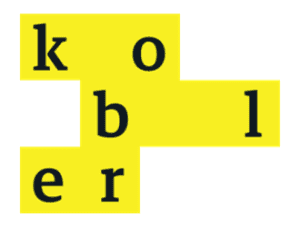 Position: Fullstack developer
Location: Oslo
Join the humane future of advertising
Kobler delivers relevant ads online without using personal data. Our main goal is to make one of the most effective and human-friendly advertising products in the industry – both for the advertiser and the consumer. For two years we have proved that this can be achieved without compromising the privacy of the consumer by contextually coupling ads with relevant newspaper articles.
We are now looking for an exceptional Fullstack developer to join the shaping and future of our product as we continue to expand our presence in Europe. We are building a new publisher platform, and you will be joining the team working on developing a scalable solution.
Kobler is a trusted B2B company in the ad technology industry located in Oslo and Stockholm. Our expertise is online text processing, and we have powered the search engine for the Norwegian Parliament for many years.
Skills and requirements
At least 3 years of relevant work experience

Experience building web applications and APIs

Excellent overall web knowledge (not just building web applications, but the underlying plumbing: HTTP, TCP, SSL, DNS, reverse proxies, etc.)

Writing tests and performing code reviews are natural parts of your daily work

Ideally you have a degree in a relevant field, but experience can make up for this if you don't.
It is a plus if you have experience with:
Cloud platforms (like AWS or GCP)

Web scraping/crawling

Experience building public REST APIs

Experience building scalable, distributed systems
Our tech stack
Most of our services are Dropwizard based REST APIs written in Kotlin and Java with Postgres for persistence. 

A few are NodeJS written in Typescript. Our frontends are React apps written in Typescript.

Everything runs as Docker containers on AWS ECS, automatically deployed with CircleCI.

If this sounds interesting but you don't have experience with the languages or tools we're using, please do not hesitate to apply. Languages and frameworks come and go and we don't expect anyone to have experience with all of these.
Interested?
Apply by joining Talented Community👇