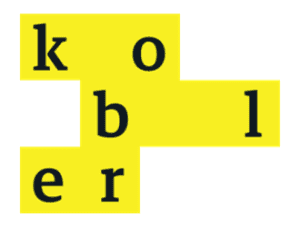 Position: Backend developer
Location: Oslo
Join the humane future of advertising
Kobler delivers relevant ads online without using personal data. Our main goal is to make one of the most effective and human-friendly advertising products in the industry – both for the advertiser and the consumer. For two years we have proved that this can be achieved without compromising the privacy of the consumer by contextually coupling ads with relevant newspaper articles.
We are now looking for a Backend developer to work on our campaign management system; perhaps the most critical part of our contextual advertising platform. This is a fun domain if you enjoy a technical challenge. How do we best identify the most relevant contextual campaigns targeting the content of the article, identify where and how much we want to bid, while still trying to respond within a few milliseconds?
Kobler is a trusted B2B company in the ad technology industry located in Oslo and Stockholm. Our expertise is online text processing, and we have powered the search engine for the Norwegian Parliament for many years. We are now looking for talents to our team as we expanding our presence to Europe!
Work tasks
While your main focus will be to work on the campaign management system, you will also have the opportunity to chip in:
The bidding platform, which handles coupling ads contextually to newspaper articles thousands of times per second

Campaign targeting (how to best match the content of articles to the contextual campaigns our customers set up)

Campaign budgeting (predicting the news landscape so that we can hit our customer's budgets in a smart way)
All of our backend systems use the following stack:
Java/Kotlin

Postgres

Redis

AWS ECS

100% automated CI/CD (Docker, CircleCI)
Qualifications
Bachelor's/master's degree in computer science

Experience with relational databases 

Good algorithm skills
It is a plus if you have experience with:
Cloud platforms (like AWS or GCP)

Agile development methodologies

Front end development 

CI/CD and DevOps

JVM platform knowledge is not a hard requirement. If you do not have JVM experience but you do not mind learning a new platform, do not hesitate to apply.
Interested?
Apply by joining Talented Community👇