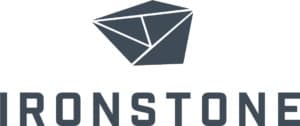 Position: Team Lead – Azure
Location: Oslo, Norway
Ironstone is a Cloud Service Provider putting business first by combining IT with good business sense
By cleverly combining the power of innovation with in-depth business sense, we help companies heighten efficiency, boost productivity, and accelerate growth, ensuring their solutions stay current as their businesses and industries evolve. We strive to be the best and most competent business partner out there, providing our customers first class distribution, management and support. To reach our goals we now seek an excellent Team Lead to inspire, coach and lead our awesome Azure team!
We are fortunate to work with some of the most recognized brands in the Nordics, leading independent software vendors and many inspiring startups and scale-ups, all filled with excited people eager to revolutionize their business area!
As our Team Lead you will work with
Leading a team of highly skilled and motivated persons
– People management
– Knowledge management
– Be recognized as a technology evangelist
Pre-sales
– Solution architecture and design
– Project planning and implementation
– Requirement understanding and analysis
– Cost estimates
– Workshops: Leading them and Creating content for others to deliver
DevOps
– Implementation
– Coding
– Testing
Ironstone Managed product development
– Product owner for Ironstone Managed products within your expertise
– Contribute to new product development
Experience as team lead
Experience as cloud architect for larger cloud implementations
We hope your skills cover most of these areas;
Enterprise solution design
Agile approach to sales, implementation, projects and operations.
Setup and optimize web solutions in Azure (Functions, API, App Services and Kubernetes)
Subject matter expert in networking: Best practices, architecting and deployment and operations
Subject matter expert for IaaS and PaaS; Best practices, architecting, deployment and operations
In depth knowledge of Azure AD.
Migrations from On-Prem to Azure: VMs and web services
Proven track-record for automation.
Cost reduction and optimization
Governance in Azure: Cost, security, tags, locks, access control, key vaults, logging and much more.
Good at documenting and sharing knowledge
Azure DevOps, YAML and development logic
How do I apply?
Apply by signing up to Talented 👇