Backend developer
Java
Jersey
OpenJPA
PostgreSQL
Thrift
AWS
{}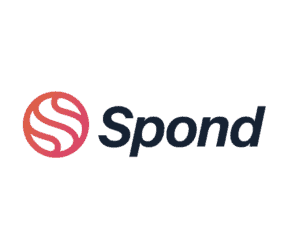 Position: Backend Developer
Location: Oslo
Spond is a fast-growing Norwegian technology company based in Oslo. With the support of our enthusiastic users, the Spond team has built a market-leading service for organizing teams, groups and clubs around the world, simplifying their everyday lives and saving volunteers and sports leaders millions of hours of admin time. The Spond app currently has more than 1.300,000 monthly active users, half of which are based in Norway. In addition to the Spond app, we also offer Spond Club, a complete membership platform that lets clubs and associations manage their membership, including communication and payments.
Our passion is making fantastic products that power the success of our users. The Spond platforms are available in a number of markets and Spond is experiencing strong traction both in Norway and around the world. We are now looking for a skilled and experienced back-end developer to further excel our platform for teams, clubs and associations.
About the role
Spond offers a diverse range of challenges, with fantastic opportunities for the right talent.
Responsibilities include:
Building phenomenal products that make a massive difference to more than a million users every single week
Designing, implementing and documenting APIs to be used by our front-end developers
Assisting support team or with technical support
OPS team on-call duty
Primary technologies you will work with include Java, Jersey, OpenJPA, PostgreSQL, Thrift and AWS. Experience in Git, Maven, Jenkins, Docker and React will also come in handy.
As a person, we envision someone curious and driven, and who is motivated and invigorated by the prospect of building a market-leading platform for engaged users in many markets.
Key requirements
Education in computer science, computer technology or other relevant field is desirable
3-5 years work experience with web development
Fluency in English – Norwegian language understanding a bonus
Experience using technologies as Java, Jersey, OpenJPA, PostgreSQL, Thrift and AWS is beneficial.
We can offer you
Exceptionally engaged, dedicated and highly skilled colleagues
Great office location downtown Oslo in a really cool scale-up hub
A key, influential role in one of Norway's fastest growing tech services with substantial international ambitions, furthering the Spond Club platform and driving genuine value creation, every single day
Competitive salary and benefits
We look forward to welcoming a new colleague to join us on the next stage in the Spond growth journey.
Interested?
Apply by joining Talented👇