Data Scientist
Bayesian statistics
{}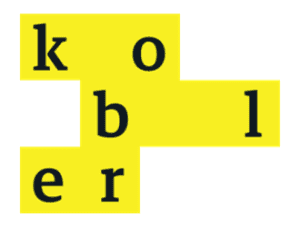 Position: Data scientist
Location: Oslo
Join the humane future of Ad tech
Kobler delivers relevant ads online without using personal data. Our main goal is to make one of the most effective and human-friendly advertising products in the industry – both for the advertiser and the consumer. For two years we have proved that this can be achieved without compromising the privacy of the consumer by contextually coupling ads with relevant newspaper articles.
Our datateam is now seeking a Data scientist. Kobler makes around a hundred million bids each month, and plans to increase that number significantly. Since our beliefs about the current state of any auction is constantly changing, we believe our problems are very well suited for Bayesian statistics. We are looking for someone who enjoys deep dives into statistical analysis. Someone who wants to be a specialist in his or her domain. 
Kobler is a trusted B2B company in the ad technology industry located in Oslo and Stockholm. Our expertise is online text processing, and we have powered the search engine for the Norwegian Parliament for many years. We are now looking for talents to our team as we expanding our presence to Europe!
Qualifications
The key qualification we are looking for is strong skills in statistics or probability, preferably Bayesian statistics. 
It is a plus (but not required) if you
Have experience with working on real time data

Have experience from A/B testing

Are used to working in team based environments with version control and code reviews

Have strong programming skills, in particular in Python or Java

Experience with machine learning in production

Are familiar with SQL

Have experience with cloud based solutions (especially AWS)

Have experience on bidding in online advertising or real time auctions
Are you interested?
Contact mari@talented.no or apply by signing up to Talented👇
As our Data scientist you will
Do statistical analysis on how we are bidding and suggest improvements

Code and test the changes we want to implement in the bidding algorithm

Measure any change we make in carefully controlled experiments

Contribute to the pipelines, validation and reporting of our bidding algorithm

Contribute on statistical analysis in other domains, especially A/B-testing and related performance analysis

Be part of a collaborative environment. Be a discussion partner, do code reviews, transfer knowledge and help your colleagues succeed