Cloud expert
Powerplatform
Sharepoint
Microsoft Azure
{}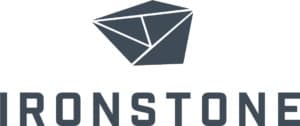 Position: Cloud expert – Powerplatform & Sharepoint
Location: Oslo or Stockholm
Ironstone is a Cloud Service Provider putting business first by combining IT with good business sense
By cleverly combining the power of innovation with in-depth business sense, we help companies heighten efficiency, boost productivity, and accelerate growth, ensuring their solutions stay current as their businesses and industries evolve. We strive to be the best and most competent business partner out there, providing our customers first class distribution, management and support.
For our Modern Workplace team we are looking for a Cloud Expert specializing within Power platform & SharePoint Online. As a Cloud expert in Ironstone you will be leading numerous migration and implementation projects, all the way from project start until the project is finalized. You will have a varied workday, working on projects, pre-sales, R&D, and consultancy work.
We are fortunate to work with some of the most recognized brands in the Nordics, leading independent software vendors and many inspiring startups and scale-ups, all filled with excited people eager to revolutionize their business area!
We hope you have knowledge and experience with
SharePoint Online
-Frontend design
-Backend design
Data migration
-Fileshare to SharePoint Online and/or Azure Storage solutions
-SharePoint on-premise to SharePoint Online and/or Azure Storage solutions
-Third party storage solution to SharePoint Online and/or Azure Storage solutions
Power Platform
-Power Apps
-Power Automate
-Power BI
-Power Virtual Agents
Automation
-Powershell
-Graph API
Estimate, plan, lead and implement data migration projects
Experience in building collaborations solutions within the Microsoft 365 suite / Azure.
Experience in building and implementing governance framework on above technologies
We offer
No traditional on-premises operations
An office filled with fruit, nuts, soda and energy drinks
The coolest assignments for the coolest customers in the Nordic countries
Travel insurance for the whole family; cohabitant/spouse and children up to 18 years.
General insurance that covers: Disability, accident, Invalidity. Both private and work.
All employees are covered by our life insurance policy.
Health insurance that covers: Get to a specialist, surgery, etc. quickly.
Training subscription, mobile, and broadband
Are you interested?
Apply by joining Talented 👇