Frontend Developer & Product Owner
{}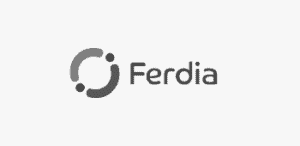 Position: Frontend Developer & Product Owner
Location: Oslo
We are looking for a versatile and eager to learn developer that wants to grow along with our
startup
Ferdia's goal is to digitalize and renew the tour bus industry through an Uber-like approach. We are going to revolutionize this market by digitalizing small- and medium-sized tour bus companies and make it much easier to rent and use tour buses. This could be for festivals, football matches or company trips. To help us with this we are now looking for a frontend developer with product owner responsibilities.
Today we deliver 2 services:
IT- platform for tour bus companies that takes care of sales/orders, planning and invoicing.
Rental of buses for private costumers and companies.
The tour bus industry in Europe is characterized by many bus companies and a small degree of digitalization. 85% of the time, the buses are parked or drive around without passengers. Our new digital services, combined with machine learning and optimizing the route, makes it possible to take advantage of the capacity of the buses in a far more effectively manor than what is typical today. We have support from Innovasjon Norge, collaboration with Tinde, one of the biggest bus companies in Norway, and are now working on going international. This will be an exciting year!
You will be working with
As a product owner you will: 
Work on understanding, mapping and systemizing users` needs
Test, measure and handle new ideas
Create technical spesifications (wireframes, user stories and scceptance criteria)
Keep track of the progress towards milestones and navigate the process towards successful deliveries
Concretize tasks (we use Jira) so that they are unambiguous for developers
Test that the results are spesific and that everything functions as it is supposed to
As a Frontend Developer you will:
Make functional prototypes and and MVP´s that can be tested by pilot groups
Conduct A/B testing
Take part in the frontend development
Contribute to iterative improvement of our user interface
We hope that you have:
The ability to put yourself into the needs of different user groups, and understand the flow of their work tasks. 

At least 3 years of experience with frontend development (HTML, CSS/SASS, Bootstrap and React or Vue). We use Vue, and if you have not used it before it is enough that you are interested in learning it. 

A good eye for user friendly interface

A desire to use your knowledge to identify user needs and shape how we develop our products and services. 

An ability to adjust to changing needs (which is expected in a startup) 

An ability to communicate with other developers in English
As a person you should: 
Be a team player, but also work well independently

Be able to address new challenges on a short notice

Be flexible and universal

Be interesested in innovation and entrepreneurship

Want to learn new things 

Be proactive and engaged in new challenges
Interested?
Apply by joining Talented👇