RPA developer
Automated processes
{}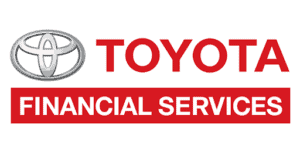 Toyota Financial Services is currently working to streamline the company's IT solutions with automated processes. They are now looking for an RPA developer with a desire to further develop in the field. Toyota Financial Services is Toyota's own financing company. You will be part of TSF's Norwegian branch (Toyota Kredibank GmbH) consisting of 35 skilled colleagues who sit in the same office as the rest of Toyota Norway in Drammen.
As an RPA developer at TFS, you will be crucial for the operation and further development that will ensure that the company has efficient and good solutions within infrastructure, servers, firewalls and file transfer. With responsibility, it also requires that you are independent and have the ability to take the initiative to acquire the knowledge you need to create the best possible solutions. In addition to being a key resource related to automation of processes, you will be an important person for the total IT competence in Norway. You will be involved in the upgrade of large systems, design of web solutions and mockups (where the programming itself is outsourced).
Desirable qualifications
Higher education in IT
Proven experience from financing systems is an advantage
Some expertise in SQL programming and databases
Expertise in Robotic Process Automation
Some competence within system network
Tasks
Contribute to the preparation of technical specifications in projects

Responsibility for Banqsoft software upgrades

Contribute with AWS building of servers for projects, handling of certificates etc.

Contribute with security documentation in accordance with the group's rules for web development

Contribute with setup and changes of SFTP communication

Responsible for further development and operation of robot (BluePrism) RPA / AI

Responsible for technical project assistance from the IT side

Draw screenshots when developing solutions
Interested?
Contact mari@talented.no or apply by joining Talented Community👇