Digital marketer
Marketing
Communication
{}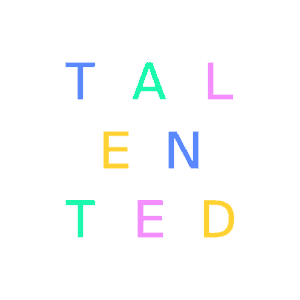 Are you passionate about marketing, and wish to help other developers with their next career step?
Talented is a network of developers that tailors career opportunities for independent and job-seeking developers. We turn the traditional recruitment process upside down by putting the developers wishes first. Talented is a professional representative and partner for the developer, who matches the developer to their chosen project or position.
Who is Talented?
Talented is a part of the Talented Family, which consists of six companies in Norway and Finland. Talented Finland was established 5 years ago, and are now 35 employees and had a turnover of 130 million in 2020. Talented Norway is 1 year old, had a turnover of 12 million the first operating year, and has 9 employees. Our joint network consists of 3,000 job seeking and independent developers.
What will your workday look like?
Help independent and job seeking developers with their next career step, through clear and precise communication

Keep the webpage and blog updated with relevant content

Produce and post engaging content in our channels (blog, Facebook, Instagram,

LinkedIn and Twitter).

Contribute in the marketing department´s projects
Interested? 
Contact erlend@talented.no, or apply by signing up to Talented👇
Who are you?
A marketing student, or someone with similar background

You can work 1.5 days a week (on weekdays, during daytime)

You are creative, take initiative, and has high feasibility
Why Talented?
You get the opportunity to help lift an entrepreneurial organization up and forward in the Nordic region

Ownership interests in Norway and new locations we will establish in

A good and informal work environment, with a flexible and autonomous working day

Focus on ensuring that our employees have a work-family balance

We don't believe in workplace pecking orders or processes set in stone and are huge advocates for a self-directive way of working – and we hope you do too.

We believe in giving people power and responsibility, we believe in constant

learning, and we believe in you.