Lead your own agency
Choose your own tech-stack
Build your own team
{}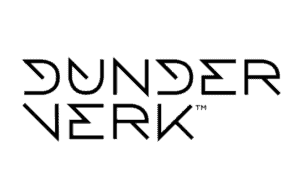 Position: Team Lead / Lead Developer
Location: Oslo
We are looking for a Team Lead / Lead Developer in Oslo
Do you have a dream of becoming an entrepreneur and starting for yourself, but still haven´t fully taken the step? Or do you work freelance, with the desire for something more? This is a great opportunity to join the company as a part owner and develop a very exciting and well-established digital agency further. The company already has a good infrastructure, co-owners who have extensive successful business experience, large and interesting customers in the portfolio and many more exciting projects in the pipeline. Do you want to join the team?
Who are we?
Dunderverk develops future-oriented web solutions that adapt to the customer's vision, values ​​and goals. We tailor the website for each individual project and place great emphasis on user-friendliness and universal design. For us, it is important to focus on the human needs when using technology and its solutions. It is not just about design and development, it is also about understanding and believing that you can make products and services different and better.
We are proud to provide services for small and large listed companies. The portfolio contains digital solutions for Deloitte, Freyr, Cloudberry, Axactor and Casper Ruud – and many more. With its unique customer portfolio, solid owners and a committed environment, Dunderverk is a company with enormous potential.
We are now looking for an experienced developer, who is strong in frontend and design. You will lead and develop the company further, as well as have great freedom of action. This includes making the right technology choices that are tailored to our solutions, and to make your mark in the company by leading the direction for what Dunderverk will be in the future.
We can offer:
A central role in a future-oriented business
An exciting position with great responsibility and freedom
Good opportunities to develop your own role, in terms of technology and business development
Competitive salary and ownership interests in the company
Modern premises at Skøyen
We are looking for someone that has experience from leading, developing and coordinating complex projects, and that knows what it takes to achieve a good dialogue between customers and developers. You do not need to have previous experience of leading a team, but you must have an idea of ​​what is required and a desire to do so.
Wanted qualifications:
You have a good understanding of digital development and web design.
You have a large work capacity, are committed and work in a structured way
Experience with or in-depth knowledge of project management
In previous projects we have used Craft CMS, Headless CMS, Sanity, React, and PHP, but now it will be up to you to shape the new direction
It is of course good if you have knowledge or experience from similar Stack, but above all we are looking for someone who has a solid understanding of the front-end principles
Interested?
Relevant candidates will be called in for an interview as and when they apply. We therefore encourage you to apply as soon as possible!
If you are interested, please contact 👉 dunderverk@talented.no
Contact person:
Isabel Haugeland, tel: +47 986 77 753