Junior Software Engineer at Wilhelmsen

Position: Junior Software Engineer
Location: Oslo, Lysaker / Hybrid
The maritime industry is at the cusp of digital transformation, and we at Wilhelmsen are here to shape the future. We are committed to shaping the maritime industry through our market leading products and services. We seek to pursue new opportunities in renewables, zero-emission shipping, and marine digitalization. We take innovation, sustainability, and unparalleled customer experiences one step further.
Through edge computing on vessels, autonomous ships, vessel performance management and onboard software for day-to-day ship management, we're going after the vast opportunities in this otherwise traditional sector. We have software deployed and actively used on a third of the world's merchant fleet, and we're not stopping there.
The opportunity
At Wilhelmsen, we are committed to shaping the maritime industry through our market-leading products and services. As a junior software engineer, you will play an instrumental part in changing the way things are done in shipping. You'll shape your workday too, working hybrid with a dedicated team of developers and product owners that own a product end-to-end.
We will help you master the tools you love and enable you to focus on creating great products and elegant solutions. In our autonomous products teams, you will get the opportunity to make decisions and learn from skilled software engineers and experts on everything from mooring ropes to supply chain management. Depending on your preference, you will work with new or established products.
"What I love about working in Wilhelmsen is the freedom to explore different technologies. It is not always just coding but understanding what the code is trying to solve. Also, having a great team that encourages learning and experimentation has helped me become a better software engineer. Also, the canteen is awesome."
– Mohamad Sobhie, Software Engineer in Wilhelmsen
Read more about our team and our products here.
What we are looking for
We believe in autonomous teams with strong individuals owning and managing products not projects, and you'll be at the core of one or more of our product's future. Each team is highly independent, aiming for the applications and services to be highly decoupled, with people as the most valuable part of the equation. Hence we are looking for:
Individuals that are not afraid of asking why things are done in a certain way and challenging established assumptions
Someone that is eager to learn and experiment with new technologies or techniques – we put learning above efficiency
Students that are graduating with a computer science or informatics degree in 2023
Newly graduated Software Engineers that are in the beginning of their career
What we offer
A central role in a company that is shaping the maritime industry
The tools you need and love
Ownership of what you create – what you make matters
Competitive salary and an attractive pension plan
Flexible working hours and location, working in a young and self-driven team
Global travels, port visits and vessel sailing opportunities (we have presence in more countries than the Norwegian Ministry of Foreign Affairs)
Company cabins in both winter and summer locations
Our very own sports organization for employees, WIL, with activities such as kayaking, squash, football, yoga and much more (pub-crawls and skiing-trips)
Gym and indoor court in the basement of the offices (football every Friday at lunch)
Perks like a paid mobile subscription and health insurance
Interested?
Apply in the form below 👇 or directly to Gina Ødegård
if you want to know more about the position or submit an application.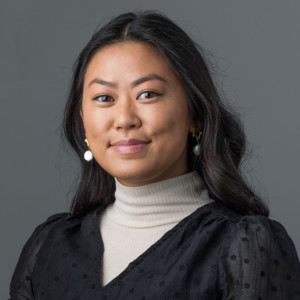 Gina Ødegård
Junior Growth Consultant at Wilhelmsen
Gina@talented.no