Open position Deepinsight
Senior Platform Engineer
Kubernetes
Docker
Infrastructure as code
DevOps
Cloud security
{}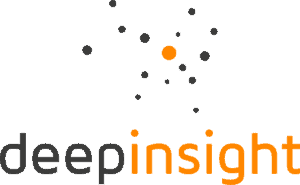 Deepinsight is a 5-year-old healthcare data product company. Our vision is to take advantage of the unused potential in today's health data through mathematics and code to create better health services. We shoot for the stars and have partnered up with the finest companies and investors in the industry to reach our ambitious goals. We have an active collaboration with Norway's largest Electronic Health Record (EHR) service provider for hospitals, DIPS AS, and we have brought on Kernel AS as our long term strategic investor. This unique triangle of players sets the stage for one of the most thrilling startup adventures in the intersection of healthcare, data and technology in Europe.
We are now looking for a Senior Platform Engineer to join the team and deep-dive in the development of our big data analysis platform and set up our technical infrastructure. You will get to use your expertise to make sure our platform solutions are extremely secure and scalable. As we grow at a fast pace, we can adjust the role according to your career wishes.
The position
As Senior Platform Engineer at Deepinsight, you'll get to
be an internal champion for designing and building a best-of-breed big data analysis platform for healthcare,
be one of the leading figures behind setting up our technical infrastructure,
ensure our SaaS services are reliable and secure,
be the go-to-person on technologies like Kubernetes and secure cloud setups,
give our data scientists superpowers by enabling them with the right tools to build and deploy data and ML pipelines,
be an expert on designing, building, deploying and maintaining data pipelines, and
work closely with the other Deeps; engineers, data scientists and product managers.
You
To be successful in this role, we hope that you
feel inspired by our mission and values,
are motivated to build and scale a data and AI company,
take responsibility and initiative, and are self-driven,
love software development and enjoy problem-solving,
have interest in and experience of building secure cloud solutions,
have experience with infrastructure technologies (e.g. Docker, Kubernetes),
have experience with workflow managers (e.g Airflow, Luigi, Argo),
have written code in widely used languages for data processing (e.g. Python, Java, or Scala) and are willing to learn other languages when required,
have experience with big data processing frameworks (e.g. Kafka, Kafka streams, or Apache Spark),
acknowledge the importance of code quality and seeing how testing and code review can help achieve this,
care for privacy and security and have at least a basic understanding of these.
Experience from a SaaS product company is a plus but not required. We appreciate a technology-agnostic approach to engineering.
We can offer
The opportunity to join and shape a purpose-driven company aiming to truly make a difference in healthcare
A culture that fosters continuous learning, curiosity and transparency. We have a flat hierarchy, and everyone gets a say when we make decisions. Just to give an example, our ENPS (Employer Net Promoter Score) is double the industry standard (Q1, 2022) which we are very happy and proud of!
Given the challenges that lie ahead in scaling and building a technology company, plenty of opportunities for personal growth
Working with other Deeps who take pride in their craft and have a pragmatic approach to solving problems
A chance to work with top engineers, data scientists, user researchers and the rest of the product team
A competitive salary, private health insurance and paid mobile telephone subscription
Participation in our employee shareholder programme
Flexible work hours and a culture that values work-life balance
The team
The Deeps are purpose-driven, ambitious, curious, and motivated by our mission of using math for good. At Deepinsight we believe in tackling problems that matter. We believe in building data driven products that will completely alter the way healthcare works today, and we take pride in our craft while doing so. We believe in building a safe work environment where Deeps can thrive and be happy. Deeps first is our mantra. It is people that build great products, and it is people that build great companies. Together we are on a journey of learning. No one is perfect, and we try to inspire and challenge each other every single day.
If you believe that Deepinsight sounds like a good match for you, we would love to get in touch. Contact Erkko Vanhakartano for more information and we'll take it from there! 👇
Erkko Vanhakartano
Talent Acquisition Consultant at Deepinsight
erkko@deepinsight.io
+358 40 5509319