Backend Developer
Python
Django
Kubernetes
AWS
Flask
{}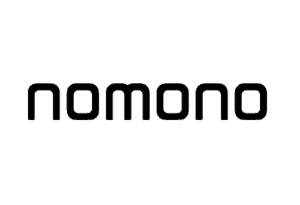 Position: Backend Developer
Tech stack: Python, Django, Flask, Kubernetes, AWS
Location: Trondheim / Oslo / Remote
Nomono enables storytellers to be creative by freeing them from the complexity of audio production! This by simplifying the whole process, from the setup of equipment, the recording and the post-production. Nomono offers both the hardware for recording magical audio and sound, and the platform enabling you to edit the content on a cloud solution. We build technology that fades into the background and feels invisible, to make audio storytelling a human experience, not a technical challenge.
We are now looking for a highly motivated backend/full stack engineer to help us build a robust, scalable and high-performing cloud service that provides great-sounding audio processing tools.
The Position and Requirements
You will contribute strongly to all aspects of our service: Backend design and architecture, cloud infrastructure, CI/CD pipelines, monitoring and incident handling. Your responsibility will be to architect, develop and operate our SaaS offering and our cloud infrastructure. You will also automate and maintain continuous integration and deployment of our cloud service and produce clean, readable code and participate in code reviews. We also require that you in this position will contribute to a robust and trustworthy end-user experience for our SaaS customers.
Qualifications
BSc/MSc Degree in Computer Science or related technical field
Familiarity with microservices/distributed systems design
Experience with container management systems such as Docker or Kubernetes
Experience with Python and popular web frameworks such as Django, Flask, FastApi
Experience with monitoring tools such as Prometheus, Opentracing, Datadog
Experience with at least one of the major 3 cloud providers. We use AWS
Dedication to secure, scalable and resilient systems
Familiarity with agile/scrum development and Git
We hope you are a curious and entrepreneurial soul who is a hands-on, solution oriented do-er! If you have an interest in audio products and sound this is considered a bonus and a great motivation for the role. Familiarity with Atlassian tools for documentation and project management is also considered as a plus.
The Team
You will join a growing team of experienced software developers, designers, hardware engineers and audio researchers. We promote cross-functionality with overlapping roles and responsibilities. As a member of the team you will contribute actively to software quality through thorough testing and code reviews. You will share knowledge of tools and technologies and recommend best practices. Instead of struggling with technical debt and outdated legacy code, your work should actively shape our products now and in the future.
We can offer
Ownership: We're building this together, and we believe everyone on the team deserves to take part in our success. That's why we offer all colleagues equity in the company 

Direct influence: We put talent and ideas before titles. You'll have the fun and freedom, but also the responsibility, to impact what we are making and where we are going.

Hybrid work: We believe the best culture and work emerge from real connections. However, your physical location is secondary to your skills and passion. Work whenever, wherever. 

Community: We believe in a flat culture of close collaboration, transparency and trust. Our team is our second family, and we're here for it. When you get better, we get better

Flexibility to create: We put innovation over predictability. We value your work in quality, not time stamps. And time off is key to performance. That's why we offer a flexible vacation policy.  

Tools: We'll make sure you have the tools you need to deliver your best work yet. Your phone calls and internet is on us.
Do you want to know more about the position or submit an application? Apply in the form below 👇 or directly to Stine Jørgensen.
Stine Jørgensen

Growth Consultant at Nomono